Whilst on the topic of timber we met with Lew from Fisher Timber Preservation. We spoke about the different water-based pressure treatments for the hardwood, which treats hardwood to be similar to treated pine in terms of durability and weather proofing.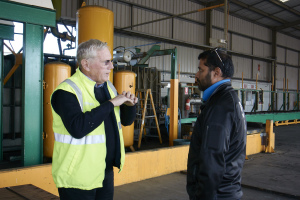 Read more on Fishers's Timber Preservation at our
Project Partners
page, or check out their
websit
e.